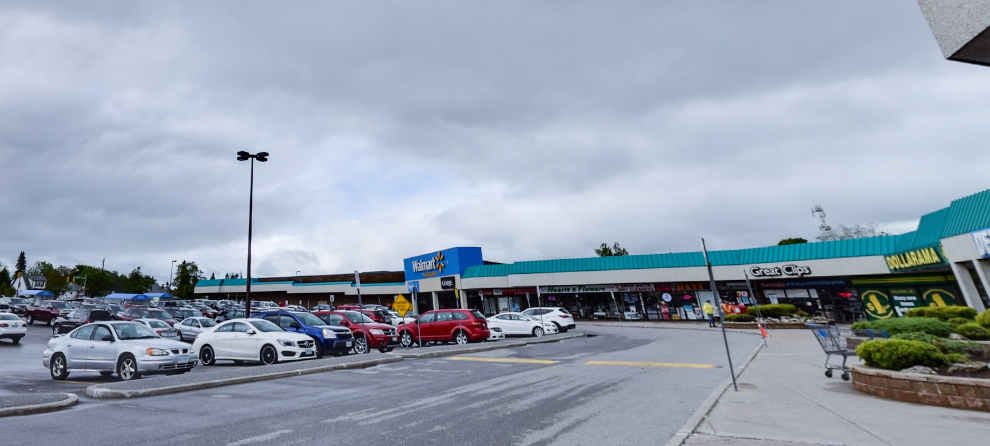 Gray day but above zero degree in Courtice. The streets are now mine. I love this little town and its people. I enjoy a lunch break and go to the Little Walmart, located next to the Dollorama, one of the many nails shops and its complement cultural, if any, the Golden Gate Chinese Eatery and Takeout.
I forgot my reading glasses in Quebec and I really do need them now, I'm no longer able to save appearances on what has become a unmanageable "gerontophobic" denial. Only 3 models available for men against fifteen for ladies.
I see the hair products. What I used for the last 4-5 years is no longer made. But I always take a chance and go have a look, in case some lost bottles would accumulate a little dust on a tablet. I see two attendants standing doing nothing in the aisle. I avoid their look so I don't have to say what I'm looking for, as if I and coquetry were at antipodes. I am of this generation, I believe. I only have to watch the Grammys red carpet to realize that the guys are dressed too and dolled up as the opposite sex.
An elderly man comes towards me. At least 90, I would say. He approaches me, in English, of course. he's like he's about to tell me a secret, holding in his hands two vials: Brut 33 and Old Spice. Shy, he whispered to me: Sorry sir, do you know where i can find a product that we put on our body to smell good? showing me his armpits.
I tell myself, it the poor man's confused. Oh, it's after shave bottles in his hands. I hesitate to show him the two attendants who are playing after their nails, looking at the ceiling, seeming to pray to heaven that Walmart would allow one day to text on the job. Ok Millies, I'll take care of the gentleman.
I locate and show him him the alley and point him the antiperspirants. He asks his question again. He's really confused… not in fact. He speaks even lower: "It's ... I ... I have a probe urinary and sometimes it overflows a little and I would not cause inconvenience to people with the smell ..."
Ah...
I show him body sprays. Take this! Dove Men Care. I advise him to put away his Brut 33 and his Old Spice (why not a more modern scent?).
I am his savior. He thanks me warmly, like Christopher Columbus praising his sailors at the sight of the coasts of San Salvador.
I realize how much guys are embarrassed to speak, to indulge. No wonder we are the champions for not consulting and possibly, profoundly depressed ending our days.
I salute the elder who is smiling and relieved. There was just a need to chat to a guy, which is pretty not much what you find on the floor of large surfaces stores, apart from a few proud arms at auto service or warehouse.
I go my way and I smile and tell myself that not only does embarrassment deprive us of pleasure but also, unfortunately, of our future.
Have a great week